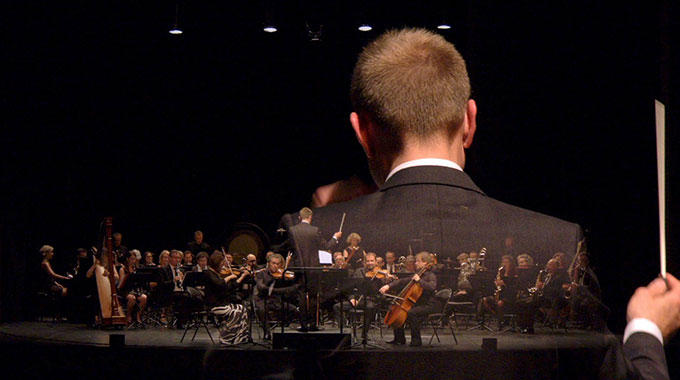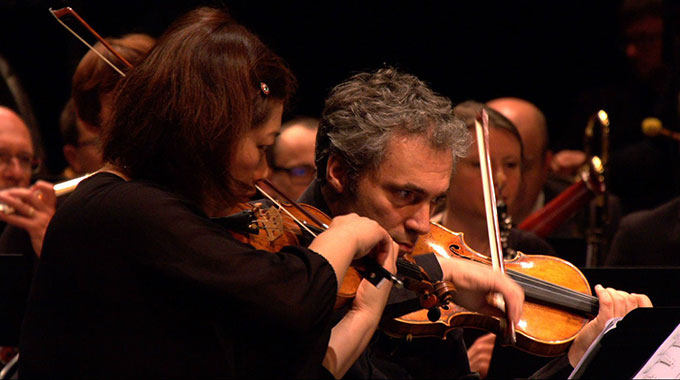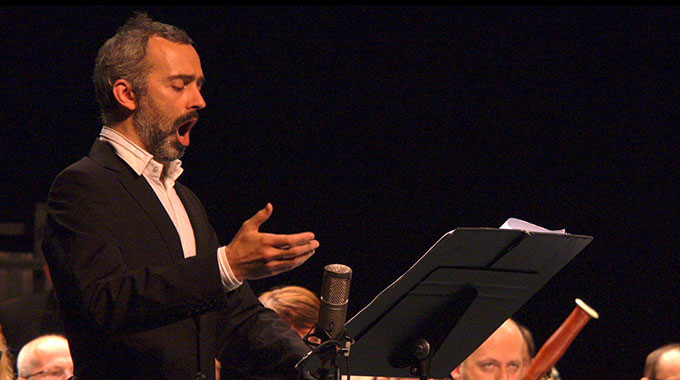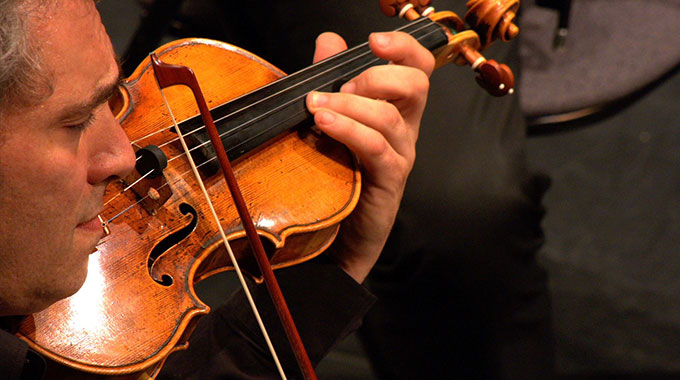 The "International Composition Competition" (ICC) for Coups de Vents harmonic orchestra was created by Philippe Langlet as part of the "Lille 2004 – Cultural Capital of Europe" event. Pas-de-Calais has been supporting this competition since 2004.
The aim of the Coups de Vents Competition is to enrich and renew the original repertoire in order to allow our wind orchestras to regain their distinctiveness and former glory. It also entails highlighting the omnipresence of wind music in modern music, be it scholarly, popular, festive, traditional, current or amplified. Drawing on a historical and digital wealth of ensembles, the Nord and Pas-de-Calais departments are globally renowned talent hubs. This enduring legacy – epicentre of a choir movement born of the French Revolution that introduced the entire world to the current "Wind Orchestra" French model – is located at the heart of an ideal geographical region in Europe. This world of ensembles is currently hampered by a lack of a fitting repertoire.
The Coups de Vents International Composition Competition:
6 editions
19,000 direct spectators
1,151 composers
78 nationalities
121 works selected
22 partner orchestras
1,600 musicians
60 free concerts
€78,500 worth of prizes awarded
REGULATIONS – ICC 2021
Details of the regulations can be found on our dedicated page.
Excerpts from the Regulations
Triennial International Composition Competition for "Coups de Vents" Wind Orchestra. The theme of this 7th edition "Earth, Our Planet, and the 4 Elements" (Earth, Water, Air and Fire) will serve as inspiration for the candidate composers. Composers must illustrate the relationship between their music and the theme (§ Article 1).
---
While competing, the work presented must be royalty-free and unedited (§ Article 4).
---
The style and degree of difficulty are entirely up to the competitors, however, in order to make its performance accessible to high-level amateur orchestras (difficulty level 4 of the international scale which goes up to 6), the duration of the work must be between 9 and 12 minutes (§ Article 5).
---
Works short-listed for the final events (quarter- and/or semi-finals) will be performed in spring 2021 by high-level orchestras and judged at public concerts in different cities in Pas-de-Calais (and possibly in cities in cross-border regions). The finals will take place in May 2021 on the occasion of the 30th anniversary of Nausicaa, National Centre for Oceans (§ Article 11).
---
Following the 7th ICC finals, the attributable prizes will be as follows:
1st prize: 8,000 euros
2nd prize: 4,000 euros
3rd prize: 2,000 euros
Honourable prizes and mentions may be awarded by the jury (§ Article 14).
---
The orchestration of the work must include the following parts (§ Article 16):
Woodwind:
2 Flutes (C); 2 Oboes (C); 1 Clarinet (E-flat); 3 Clarinets (B-flat); 1 Bass Clarinet (B-flat); 2 Bassoons (C); 2 Alto Saxophones (E-flat); 2 Tenor Saxophones (B-flat); 1 Baritone Saxophone (E-flat).
Brass:
4 Trumpets (B-flat or C) or Cornets (B-flat); 4 Horns (F); 2 Trombones; 1 Bass Trombone
2 Euphoniums or Baritone-Bass Saxhorns; 1 Tuba (C) and/or 1 Contrabass (B-flat).
Percussion:
Timbales; Percussions (for 4 percussionists maximum).
The orchestration may offer the following optional parts:
1 Piccolo Flute, 1 English Horn (F), 1 Soprano Saxophone (B-flat), 1 Bugle (B-flat), 1 String Double Bass,
1 Harp, 1 Piano (imperatively non-concertante), 1 guitar (acoustic or electric), 1 male singer or 1 female singer.
---
Only one work per composer will be accepted (§ Article 17).